DIAMOND LEVEL SEQUENCE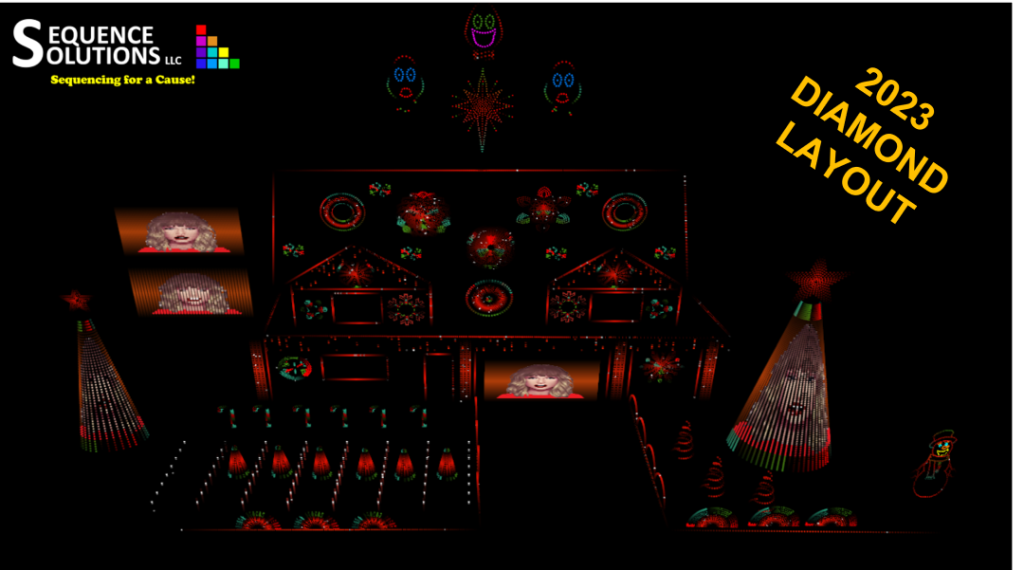 Click on Image to Watch Video
Every display needs a little Tay Tay. A colorful sequence to match the singers personality. With the popularity of her tour, this is a must have sequence.
Diamond sequence include everything shown including Three different resolution matrices, two different resolution Mega Trees, HD props shown and much more. See our Diamond layout section for a description of all that is included.
MUSIC LINK
https://amazon.com/music/player/albums/B082DKQCP7?marketplaceId=ATVPDKIKX0DER&musicTerritory=US&ref=dm_sh_ZA3iwXHO06sMjSth14CNzFseI&trackAsin=B082DJPS9D
Mapping Help
This sequence uses a singing face image that will require being loaded onto the tree or matrix props where it is used. A PDF is included in the download explaining the process to set-up the faces.
General
Sequence Solutions provides sequences for the xLights environment and offers its sequences for personal use only. Sequences are for a single user only and will not be shared or provided to any other party and can only be used by the original purchaser. Commercial use is forbidden whiteout the express written consent of Sequence Solutions LLC.
All images and media provided are the creation of Sequence Solutions. Sequence Solutions does not provide music, videos, images that are copyrighted or protected. It is up to the purchaser to ensure they obtain the proper media rights as needed. Links will be provided for any outside media when used. Once sequences are purchased there are no refunds.