Diamond Lite Membership Package
This is the perfect plan for those who want to add  professionally crafted sequences to their display while not having to commit to a full annual subscription.  Members will receive 6 Sequences a year under this plan. 
32 x 100 and 16 x 50 Mega Trees.

4×6 P5, 32 x 40 and 40 x 100 Matrices.
Pixel Stakes
Standard and Fan Arches
Spiral and small trees
Standard and HD snowflakes
Icicles
House and Window Trim
 Spinners
Singing Element
Full Lyric Track
MOAW
PPD Wreath
Rosawreath
GE 320 Wreath with Flake
Boscoyo Ice Queen Snoflake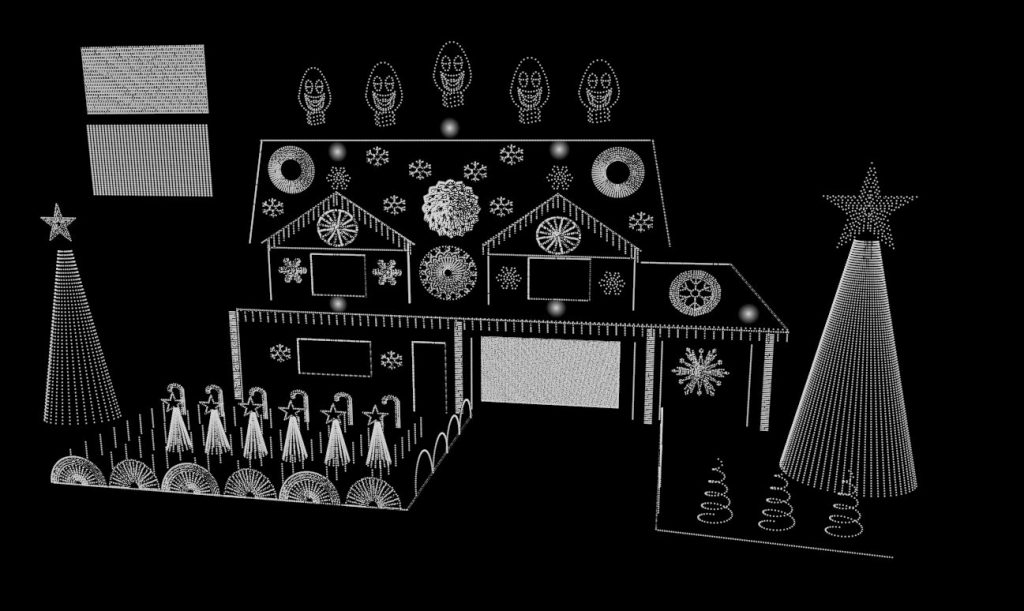 NOTE:  Layout shown above is the new 2021 layout. Sequences generated prior to January 2021, may still be in the format without HD props. These will be modified in the near future to include. Anyone downloading these sequences will automatically get an updated file when it is completed. 
Membership Includes:
Bi-Monthly Sequence Code (Good for any Diamond Sequence)
6 Total Sequences a Year
20% off purchase of any additional sequence
20% off future High Density, Mega Tree and Effect packs
And remember that 20% of all memberships go to charity and supporting xLights !!!!!
About Membership:
Every two months, members will receive a download code for the bi-monthly sequence. Codes will be released starting in January and occur bi-monthly from there. ( March, May, July, September, November) The code can be used to download either of the two monthly sequences or any other sequence in the Diamond level store. Code will only be good for one sequence. 
Upon signing a membership, you will receive a code for that two month block. Additional codes will be released as explained above. Members that sign mid year will receive the initial code when signing, and then an additional code each one of the months listed above.
New sequences will be added the first week of every month. 
$ 150.00/Annually
(That's $25 for a Professional Diamond Level Sequence)
Cancellation Policy: All sales are final . Plans can be cancelled at any time but due to the nature of the purchase, no refunds will be provided. Users will be given the remaining sequence codes in the plan as purchased until the plan runs out.
Monthly subscribers will get the code for the month the subscription is cancelled in if their payment is already processed for that month.